Still not using SketchUp?
The explosion of design and architecture programming has made 3D models the "standard" for a generation of TV watchers.
So when fans of these shows reach out to your shop? More and more of them are expecting 3D from you.
Yet trying to master SketchUp can seem impossible. They say it's easy to get started with 3D modeling so you can quickly produce client-worthy results, but that's not always true. Without professional training from someone who already knows the ins and outs of the program, you'll waste time and money. Worse, unless you do your training the right way, you'll eventually come to hate SketchUp.
But make no mistake—SketchUp is "the most intuitive way to design, document and communicate your ideas in 3D," just like they say on the site.
And with the SketchUp Workflow course, you can finally get the step-by-step learning you need to make difficult concepts simple—on-demand and at your own pace.
SketchUp Workflow is the best of all possible worlds: the training you need, on the program you want, so you can deliver the 3D models that are in-demand.
6 Reasons SketchUp Workflow is Perfect for You
01.  On-Demand
Learn whenever you want on your computer, tablet, or phone.
02.  Self Paced
Move at your own speed. Review lessons whenever you'd like.
03.  Multimedia
All lessons combine text, videos, and helpful explainers that highlight key concepts.
04.  Continuing Ed
SketchUp Workflow is AIA CES registered  (Eligibility for ASID coming soon)
05.  Affordable
Learn SketchUp for a small one-time purchase of $99 and just $9 a month for unlimited access.
06.  Guaranteed
Try the course for two weeks. If you're not happy, we'll refund your purchase.
GET YOUR FIRST 7 LESSONS NOW—FOR FREE!
Enter your name and email address below and we'll send you FREE access to the SketchUp Designer Quickstart module. That's like getting the first SEVEN lessons of the course for FREE.
Mike Brightman worked as a professional architectural designer before founding Brightman Designs, a Colorado design and visualization agency, in 2006.
A national speaker, Mike has provided hundreds of hours of free learning to thousands of SketchUp users.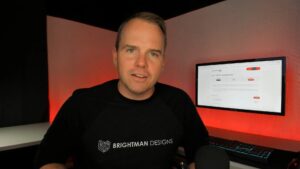 Mike has also published multiple books on SketchUp, including the 2nd edition of The SketchUp Workflow for Architecture: Modeling Buildings, Visualizing Design, and Creating Construction Documents with SketchUp Pro and LayOut, from Wiley Publishing.
After producing complex designs and visualizations exclusively in SketchUp Pro for more than a decade, Mike has condensed what he learned into the most practical, actionable SketchUp course on the market.
"I have been working with Brightman Designs for over eight years. With their friendly and able assistance, I now have the tools at my disposal to independently handle a substantial volume of work with comfort, knowing I can spend the time needed to investigate and understand projects in detail and confident my concerns for good design and problem free construction have been addressed. An hour or two of one-on-one time with Mike has been so helpful. This is time well spent." 
Stephen Levin, Helix Architecture
Sign Up Now for the Sketchup Workflow Course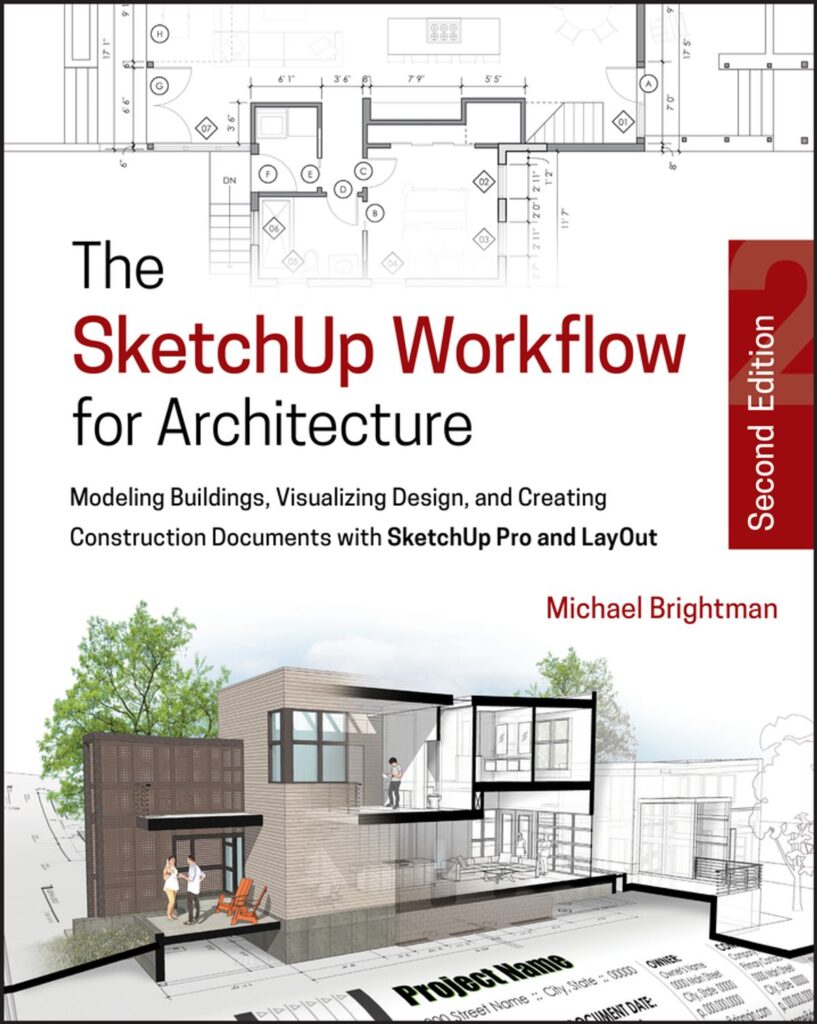 Whether you're an architect or an interior designer, the SketchUp Workflow course will help you quickly master SketchUp and start to produce eye-catching designs and models every time.
It's easier than you think to create functional, attractive models and complete drawing sets for your clients, even if you're completely new to SketchUp.
Sign up today and start producing 2D drawings and 3D models in hours, not weeks or months with SketchUp Workflow—for only $99 and just $9 a month.